Each year, the Ibero-American Patronage Awards select an emerging female artist to create the works that are presented at each edition to the winners to recognise their work as patrons.
Through this initiative, the Callia Foundation uses the platform of the Ibero-American Patronage Awards to highlight and lend international visibility to the work of young Ibero-American female creators with unique careers.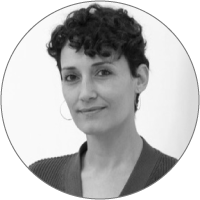 Gabriela Bettini
Gabriela Bettini is a Spanish visual artist of Argentine origin. Her current interests are in researching early cultural colonisations in relation to their present-day legacies. Based on a specific review of the history of painting and the representation of landscape – in which she observes how this medium has been used to strengthen the ideas upon which Western hegemonic thought has been built – she analyses the combination of the current environmental crisis and an extractivist model that places women as the paradigm of the multiple violence of climate change.
He has worked on post-memory, in a group of works that reexamine the dominant narratives of the generation that lived through the Argentine dictatorship and which directly link the archive with their own life stories. In his work, he has approached experiences of life on the margins of History that make manifest the emptiness stemming from the attempt to reconcile memories, the politics of memory and official narratives.
He recently exhibited at the Paço Imperial, Rio de Janeiro; at the Centro Cultural Borges, Buenos Aires and at the BIENALSUR 2021, among other venues. His work features in collections such as the Centro de Arte 2 de Mayo, Madrid; the DKV Collection, Spain; BASMOCA Museum, Saudi Arabia and the ARCO Collection, among others.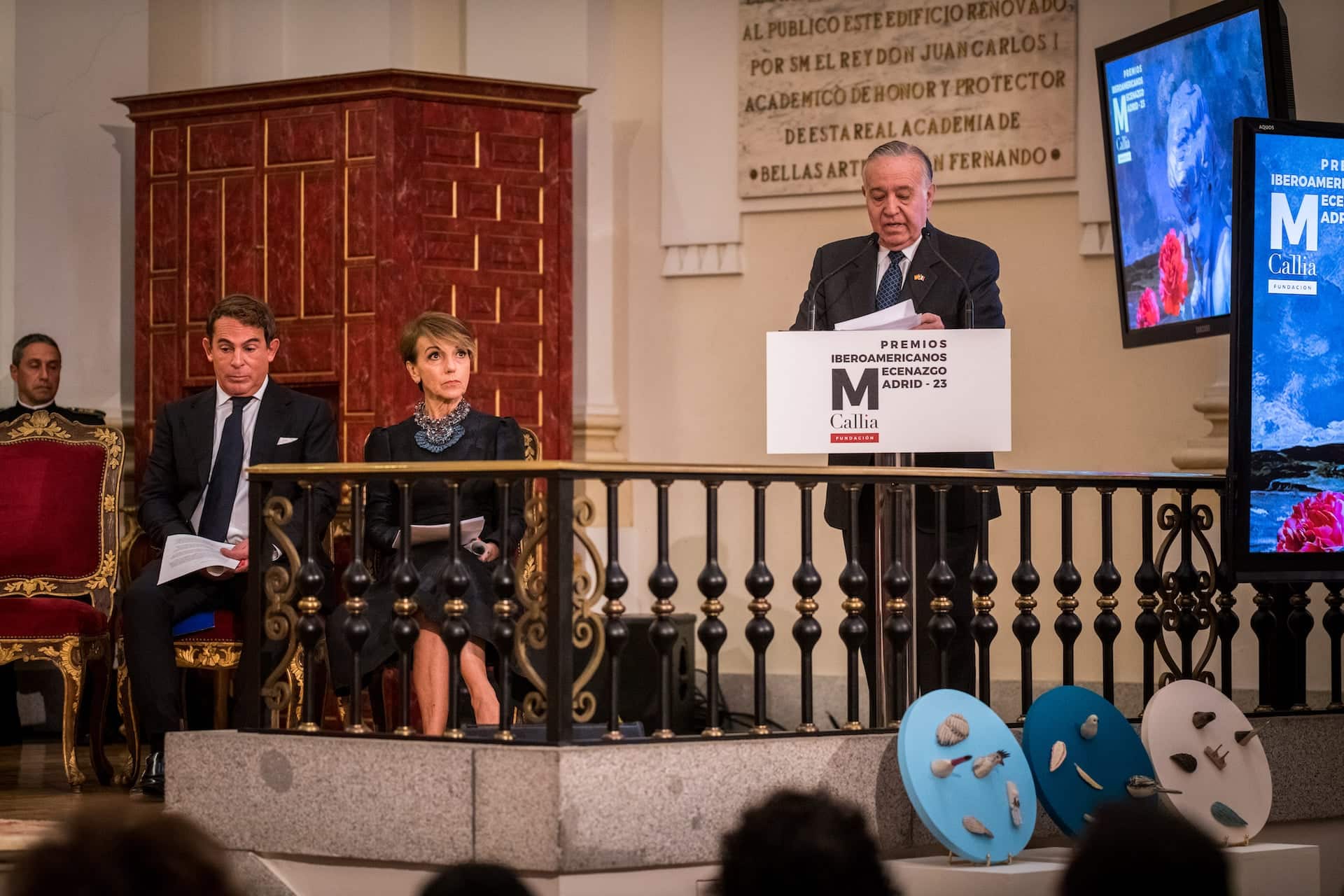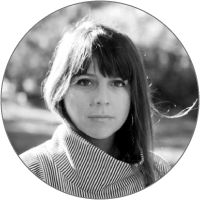 Rosana Antolí
Rosana Antolí, is one of the artists with the greatest international presence. She currently lives and works in London.
Her practice is multidisciplinary, moving across drawing, painting, sculpture and video, always embracing a performative methodology within, and focuses on the intersection of art, choreography and everyday life. Antolí obtained her MA in Performance and Sculpture at Royal College of Art in London in 2015 , and from 2015 until 2017 she was a selected Member of Royal British Society of Sculptors (UK).
Rosana Antolí's work is exhibited in galleries and museums worldwide, having been commissioned among others by: Tate Modern Museum (UK), St Albans Museum (UK), CentroCentro Cibeles Palace (ES), Pompidou Museum (ES), Da2 Museum (ES), Artium Vitoria Museum (ES), BBVA Foundation (ES), Joan Miro Foundation (ES), Sotheby's London (UK), Wifredo Lam Museum (CU) and CA2M (ES). She has been awarded among others with DYCP Arts Council UK (UK, 2021), VIII International Art Prize Marta García-Fajardo – Finalist (Spain, 2021), Generaciones Art Prize (Madrid, Spain, 2016), Royal British Society of Sculptors Bursary Award (UK, 2015), Gasworks International Fellowship (UK-Colombia, 2015), 2015 MULTIVERSE Grant for Video Art Creation by BBVA Foundation (Spain, 2015), International Emerging Artist Award (Dubai, 2014) or Pilar Juncosa and Sotheby's Grant (Spain, 2012).
One of her most recent accomplished achievement has been a public art commission by the Valencian Government to create a sculpture in memory of the Covid-19 victims in Comunitat Valenciana in Spain.
Her work is in collections such as the IVAM Museum, Generalitat Valenciana Art Collection, Artium Vitoria Museum, MACA Alicante Contemporary Art Museum, Monte Madrid Foundation, or DKV Foundation.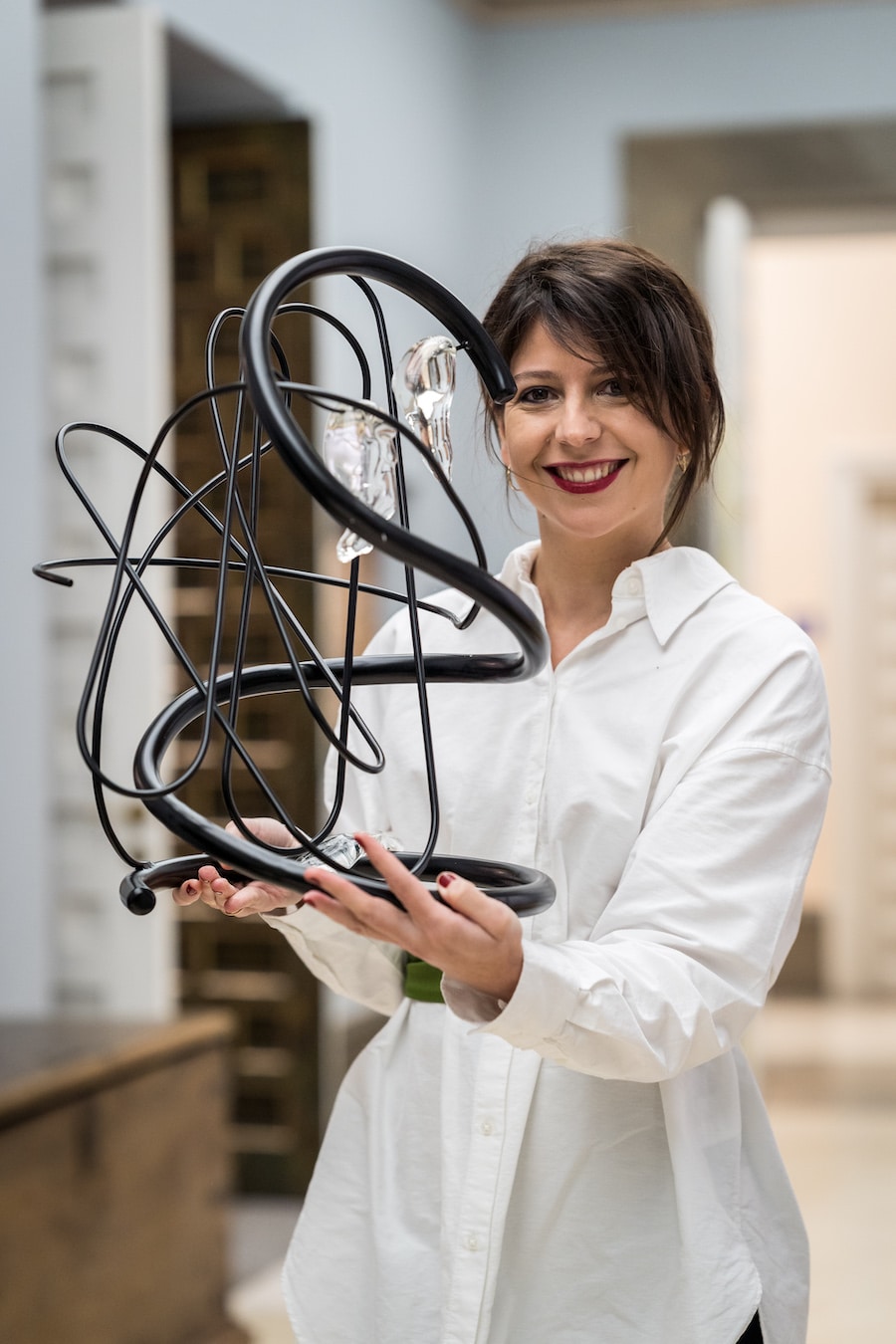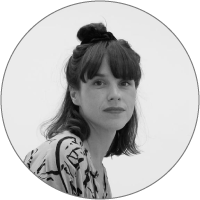 Eva Fábregas
Eva Fábregas is one of the Spanish artists with more presence in the international art scene. She is currently living and working in London.
MA in Fine Arts at the London Chelsea College of Art and Design and she was conceded among other scolarships the Visual Arts scholarship from the Botín Foundation and "la Caixa Production" from La Caixa Foundation in Barcelona.
She has done several individual exhibitions in important artistic centers such as CentroCentro at the Cibeles Palace in Madrid, in 2019, and at the Kunsverein Centre in Munich in 2018, and the Miró Foundation in Barcelona on 2016 or the prestigious Whitechapel in London on 205. Furthermore, she has collaborated recently in the Mercedes Benz Fashion Week with the designer Ana Locking in the realization of the scenography of her last runaway in 2019.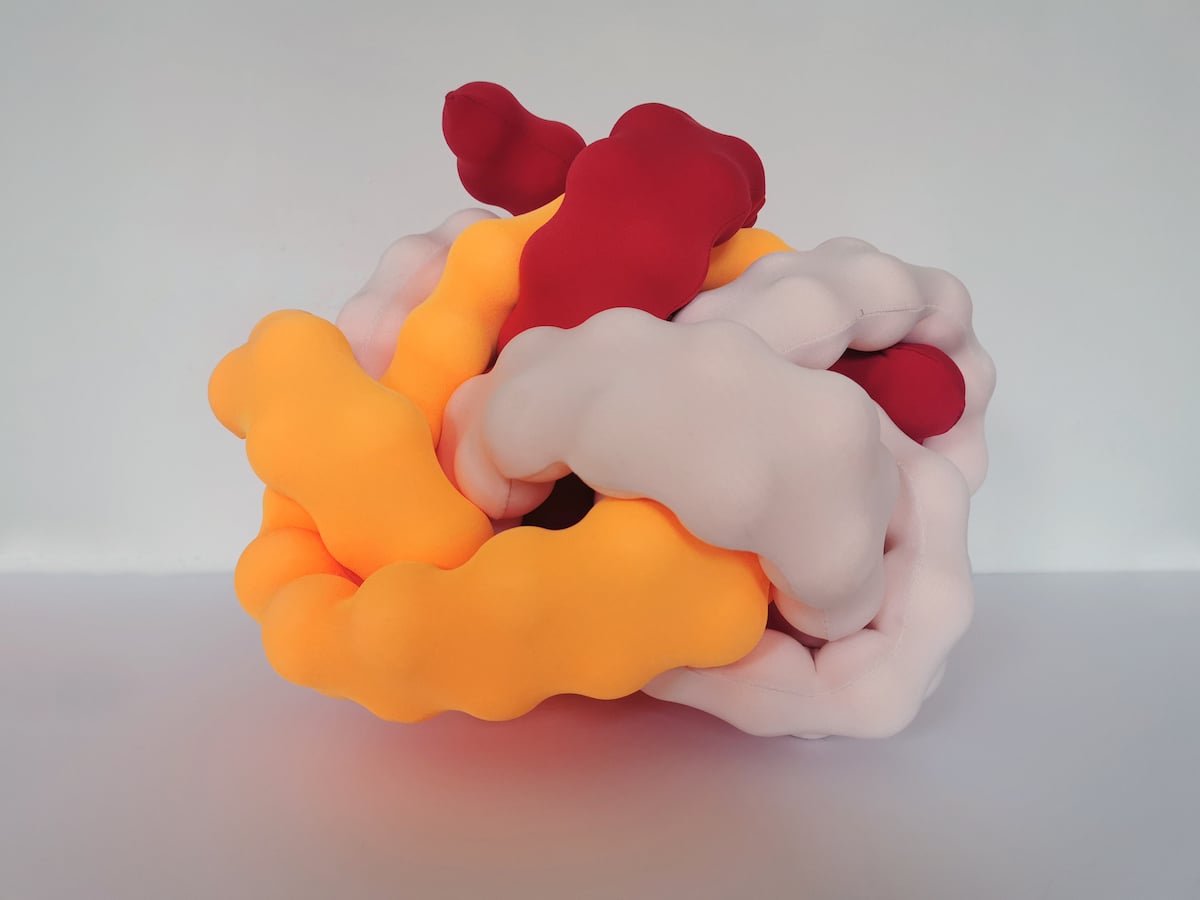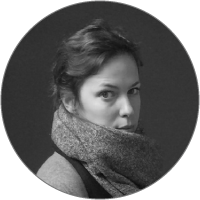 Leonor Serrano Rivas
Born in Málaga, Spain in 1986, Leonor Serrano Rivas studied Architecture at the Universidad Europea de Madrid (2004-2012) and Fine Arts at the same university (2004-2011). She received her MFA from Goldsmith's University in 2015 and is currently doing a Research Degree at Slade, UCL (London). Her work explores different mediums and structures in order to create situations between art and architecture, theatre and movement. Her work involves research into historical theories about communication through form, the relationship between the body its movements and design.
Serrano Rivas was recently nominated for the Jarman Award (2018) and has developed a site performance for Swiss Church, London/GB supported by Arts Council of England Grants for the Arts. She had her first live performance in 2014 at Serpentine Galleries summer pavilion, London (UK). She has been awarded with the Botin Foundation International Visual Art Grant; ARCO 2016 Young Artist Award Solán de Cabras; New Contemporaries ICA London and Tokyo Arts and Space Residency (a division of Museum of Contemporary Arts Tokyo) supported by Matadero de Madrid, Spain.
She has recently developed a new film project called Estrella (2018), which has been commissioned by CA2M, Madrid (ES). In addition, she is currently preparing fo her next solo show in the C3A Center of Contemporary Art of Córdoba, scheduled for 2019, as well as her participation in the upcoming exhibition for Fundación Botín.
Museums and collections that have acquired their work are: Botín Foundation, Monte Madrid Foundation, DKV, Andalusian Center for Contemporary Art (CAAC) or Solán de Cabras, among others.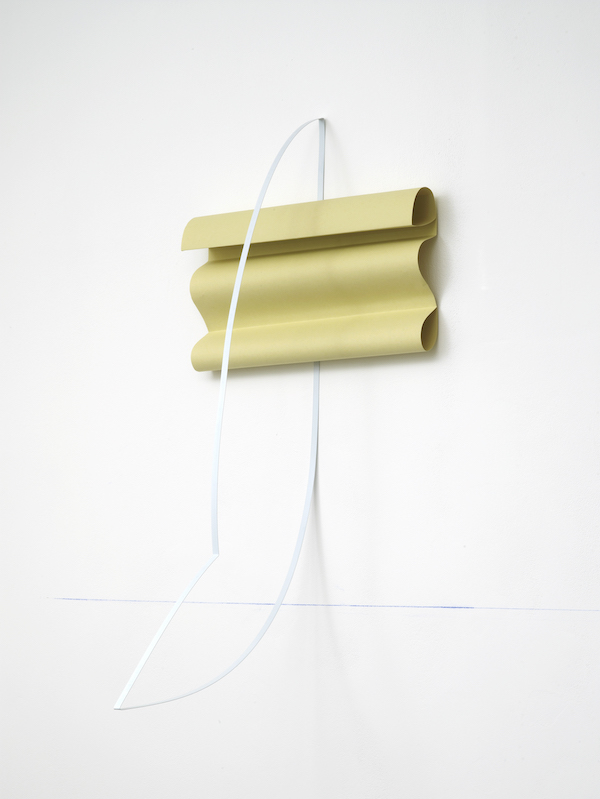 Magdalena Correa
Bachelor of Fine Arts by the Catholic University of Chile and PhD in photography and video from the Polytechnic University of Catalonia.
Magdalena has been a member of the Research Line "Applications to Audio visual and Multimedia Systems" of the Engineering Department of the Polytechnic University of Barcelona. She currently works as a professor in the Department of Fine Arts of the Antonio de Nebrija University.
She has specialized in photographic and videos research projects on isolated and extreme territories, where man lives. Some of her last projects have been: "The Disappearance", 2008 on the deserts of the Gobi in China and Mongolia and the Atacama in the North of Chile, "La Rinconada", 2013 on the highest gold mine in the world located in Peru, "Luxury has a new Address", 2014, about the wealth and ostentation of the Kuwaiti society, etc.
Some of her individual exhibitions in institutions or museums are, Palacio de la Virreina, Barcelona, ​​ ​​Fundación Telefónica Chile, Fundación Telefónica Buenos Aires, Cervantes Institute in Beijing, Palace of the Virreina, Barcelona, ​​Center and Art Nature of Huesca, Museum of Fine Arts of Santander, Caja de Burgos Art Center, Museum of Fine Arts of Santiago de Chile, Museum of Contemporary Art of Santiago de Chile.
Some of the public and private collections where are her works are: Museum of Contemporary Art of Santiago, Chile, Audiovisual Department of the Reina Sofía Museum, Madrid, Spain, IVAM, Valencian Institute of Modern Art, Valencia, Spain, Museum of Fine Arts of Santander, Spain, Fundación Telefónica, Chile, Cajamar, Málaga, Bank of Spain Collection, Spain, Pilar Citoler Collection, Spain, Madame Antoine Friling Collection, France, Solita Mishann Collection, Venezuela.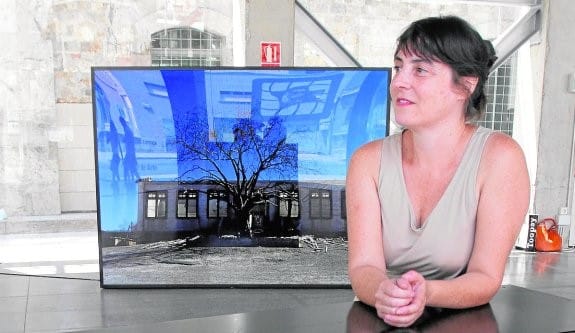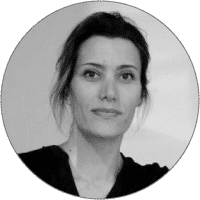 Amparo Sard
The work of Amparo Sard is an analysis of the human condition that wanders between doubt and anguish, between the physical and the psychic. From a formal development that, in a first reading, transmits a delicate fragility and an extremely poetic and balanced beauty, but it immediately gives way to a disturbing experience starting, above all, with the systematic and obsessive perforations that finally make up a game of pleasure and pain.
Always innovative and pioneer in her different disciplines, Amparo Sard has just been awarded with the Italian Government Gold Medal for her career, and the First International Deutsche Bank Prize.
Master of Arts in Media Studies at the New School University of New York and Doctorate in Fine Arts from the University of Barcelona, ​​has exhibited individually and collectively in galleries, international fairs and museums such as the Irish Museum of Modern Art, White Box New York, the Natuur Historich Museum in Rotterdam, the BOZAR in Brussels, the National Museum of Contemporary Art in Korea or the Royal Ontario Museum. His work is in renowned private and public collections such as the MoMA in New York, the Guggenheim in New York, the West Collection (Museum of Contemporary Art in Chelsea, New York), the Museum of Contemporary Art in Rome, the Taylers Museum (Haarlem, Holland), Deutsche Bank in Berlin and New York, Artium, Loewe Foundation, Col·lecció Testimoni de la Caixa, Fundació Pilar i Joan Miró in Mallorca and in Es Baluard Museu d'art Modern i Contemporani de Palma, among others.